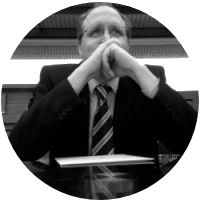 Wayne is currently an ITIL Service Delivey Manager for a global semiconductor and software design company based at the historic city of Cambridge, England. Qualified as an Emergency Medical Technician, he spent five years working on frontline emergency ambulances with the East of England NHS Trust, only leaving for medical reasons.
In his earlier years, Wayne founded Demonic Yak Media Group, a band management and media company providing small local bands for events. He spent his evenings writing alternative lyrics to songs as well as original songs for the artists he worked with and ran an internet radio station for alternative music in the UK. This all came to an end in 2005 due to increasing running costs and royalty fees. He hopes to restart Demonic Yak Radio in the near future.
Wayne is now settled down living in the Norfolk countryside with his loving wife and three children where he dabbles in computer gaming, home automation and other geeky projects.